EU & Norway VAT & Etsy
Important: BREXIT vs EU customers - VAT, Import Duties
The UK has now left the EU and is treated as a 3rd country (ie Non-EU) and parcels coming from the UK to the EU must now follow normal EU import rules. All parcels sent directly to the EU from this Heresy Miniatures store are sent as 0% VAT rated goods, meaning any VAT owed must unfortunately be paid by you at your end which will incur Handling Fees - or pre-paid at the time of ordering by shopping via our new Etsy store, so you get no handling fees!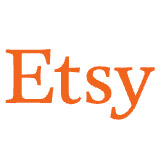 The Etsy store can be found here - all the VAT is charged as part of the order you make there, and there will be no further import duties and fees to pay as the shipping is also done through Etsy! If there is any miniature NOT on the Etsy store that you want to add to your order, please contact me (shopATheresyminiaturesDOTcom) and let me know which ones. I can invoice you separately if needed. Please note that you need to order under 134,00€ in value to use the Etsy VAT pre-pay facility, orders over that value are always charged VAT by your local customs department! If you are ordering over £134 in value please order direct from the Heresy store. IN Norway, you need to order under 3000NOK to use the pre-pay service.
If you would prefer to order direct from this Heresy site and pay customs fees etc:
Ultimately, you will pay VAT at one end or another eventually! But you should expect a delay whilst your order clears Customs, allow time for them to process it and send you notification of any duties and/or handling fees due. Complain to your MEP to change this, they're the only ones with the power!
IF YOU CHOOSE 'NORMAL' AIR MAIL SERVICES

: At the time of writing, less than 150,00€ you will still have to pay the local rate of VAT on your parcel before it can clear Customs. They will notify you by letter of any duties you must pay. Normally this is around 20%, up to 24%, depending on which country you are in. PLease check with your local office regarding any 'handling fees' they stick on top, as they vary enrmously from country to country, e.g. from 7,50€ to 24,00€... but each country also charges a handling fee for processing via normal mail, regardless of VAT incurred! Please make yourself aware of how much you will have to pay before ordering as unpaid duties will mean the parcel is returned to me in the UK and you will lose the shipping cost on any refund required.
If you order more than 150,00€ of goods, you will pay VAT but also have to pay an extra Customs Duty clearance fee, which you should check with your local authorities what that fee will be! It again varies enormously from country to country. I do not know if this is on top of any other handling fees. PLease check with local authorities!


IF YOU PREFER TO PAY THE FEES UP FRONT,BUT NOT VIA ETSY, YOU CAN ORDER BY COURIER INSTEAD

I can arrange this by sending via DPD or DHL courier. Costs for this option vary according to size, weight and value of your parcel, a typical 1kg or less parcel costs a to send depending on around £38.00 to send - The VAT fee is paid upfront so there should be no further Import fees to pay (or so it claims on the site I'm looking at.) as DPD/DHL/etc will deal with it all at point of entry into the country. If you wish to use this option, check out as normal, do not apply the EUVAT code as you are paying the VAT as part of the general cost. When it comes to shipping, either choose the Store PickUp option that says EU All Duties Paid Upfront and I will work out the actual cost of shipping once the parcel is ready to send, and then send you an invoice for that amount.UPDATE: Only UPS now offers this service at the moment, and they cost a fortune. :(

If you prefer, you can choose the EU VAT PAID UPFRONT COURIER shipping option which is set at £38.00 this should cover most small orders, if anything extra is needed to be charged I will let you know once the order is ready to send, but this is the easiest option if you can't be bothered! Sadly, Only UPS offers this service and they are more expensive than previous couriers were.

This Courier option is the best way of doing it as it avoids the extra hassle of waiting for Customs to send you notification etc, the fees are paid up front and it works out more or less the same financially (cheaper in some countries) but is much faster! Why not get together with friends to split the cost?
As a tiny one-man business nowhere near the UK VAT threshold, I am not VAT registered, and don't have the time and Games-Workshop-sized accountancy department to navigate the EU's inter-country VAT networks as well as try to make models. So I am afraid the only plausible option for the moment is to ask you guys to pay the VAT at your end. There is no legal way around this, sorry. From July 2021 there should be some sort of One Stop VAT Shop for non-EU businesses to register with that will change how this works, but you have to gire a 3rd party customs agent at a cost of £3000 annually and i don't have that money.. Orders of any size will have VAT or customs duties applied as I understand it,but it seems each EU country is also applying a randomly priced Handling fee, which varies from 7,50€ to 24,00€ This is all part of the attempt to stop China dominating the markets with cheap goods shipped as 'gifts', but it's you guys that are paying the price. Please Google the charges in your country and make yourself aware of how much you will have to pay before ordering, as unpaid duties will mean the parcel is returned to me in the UK and you will lose the shipping cost on any refund required.