CHRISTMAS SHIPPING 2019


Last Posting Dates For Christmas 2019

As with every year, it is advisable to get your orders in before the end of November for safety, and to use a trackable/express shipping option if available to your country!
Official Royal Mail UK Last Post Dates For Christmas 2019: Be CERTAIN that you pay for Tracked, Signed or preferably Tracked & Signed if it is available for your country (or Special Delivery for the UK) or you will realistically have little to no chance of your parcel turning up in time for Christmas. Get your orders in at least 3 working days before these dates for safety! Heresy has no control over your parcels once they are posted and you will be at the mercy of the postal service in both the UK and in your country!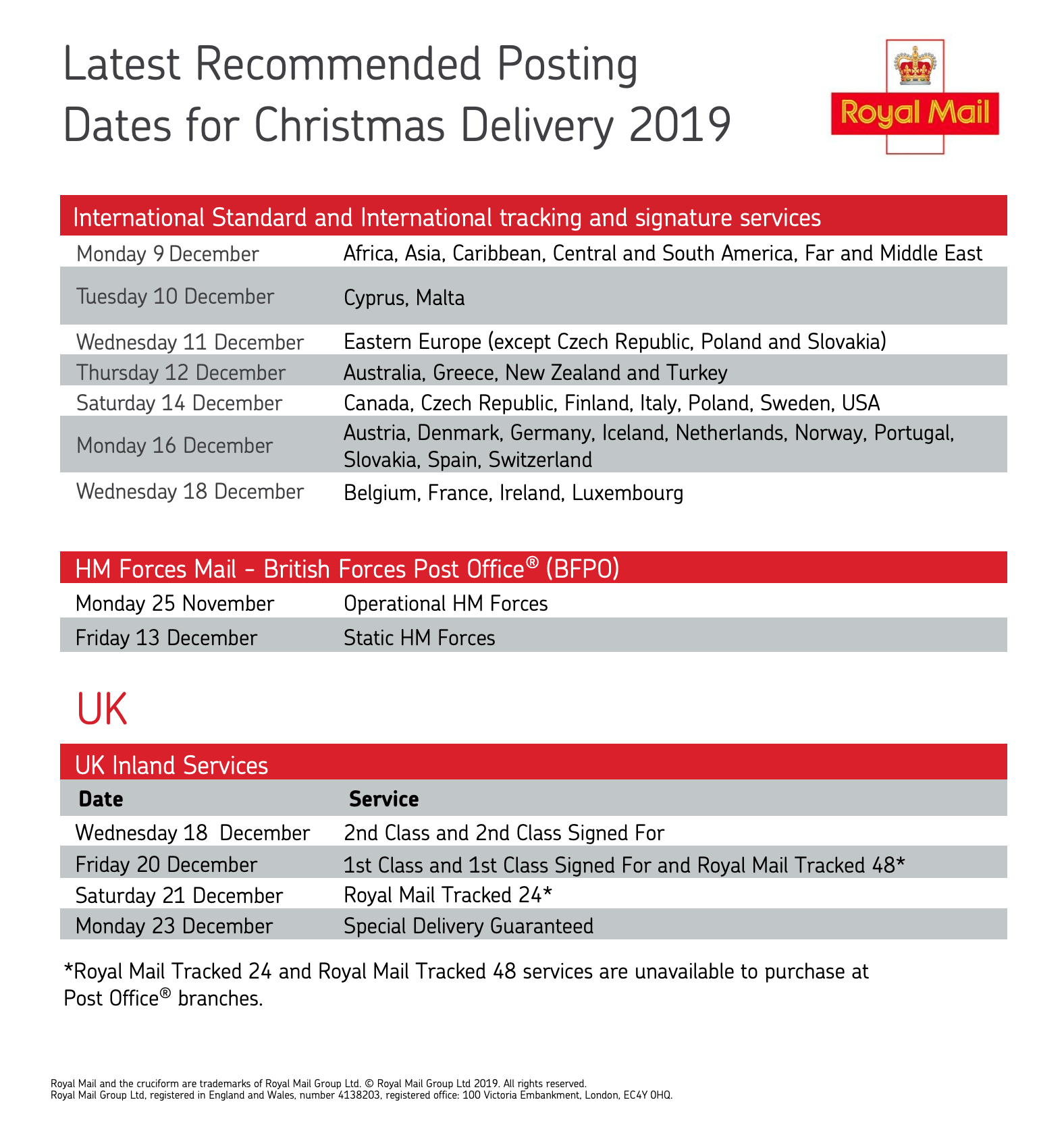 UK orders: the last day that we will be shipping ANY orders is Friday the 20th of December, at 9am. GET YOUR ORDER IN WELL BEFORE THEN.
LET ME REPEAT IN CASE YOU DIDN"T READ THE FIRST BIT: These are the official dates that Royal Mail have given for posting parcels overseas, etc, for expected delivery in time for the 25th of December 2015. However, and as every year, I would suggest that you knock a week off those dates and make sure you get your orders in long beforehand so as to avoid disappointment - international orders are especially prone to delays and things around that time of year and we at Heresy have no control over the parcels once they are posted! Also, be sure to pay for express, insured shipping to maximise your chance of the parcel arriving on time!
Heresy Miniatures is currently planning to close on the 20th of December, returning January the 7th. No orders will be shipped from the end of day on the 20th until my return in January. Please bear this in mind when you email angrily asking where your order is. There's only me (Andy) I need a break just as much as normal human beings do.