COOKIES: This site uses session cookies to track your movements within the store purely in order to operate the shopping cart and your account details, etc. No tracking or personal identity information is stored regarding your non-Heresy internet usage. By using this site, you agree to allow the use of cookies during your session here

.
For more information, click here. or read the Privacy page.
SECURITY CERTIFICATE: Please create a customer account and/or Log In to activate the https:// version of this site!
You will see the padlock security symbol in the address bar of your browser when you are on the Shopping Cart/Checkout pages!
---
There's up to 20% off across the ranges this week!

Royal Mail have announced more big price rises coming from Monday 23rd of March!
Please place your order, especially non-UK customers, before Friday the 20th to avoid paying the higher charges that, as a very small business, I will have to pass on from then :(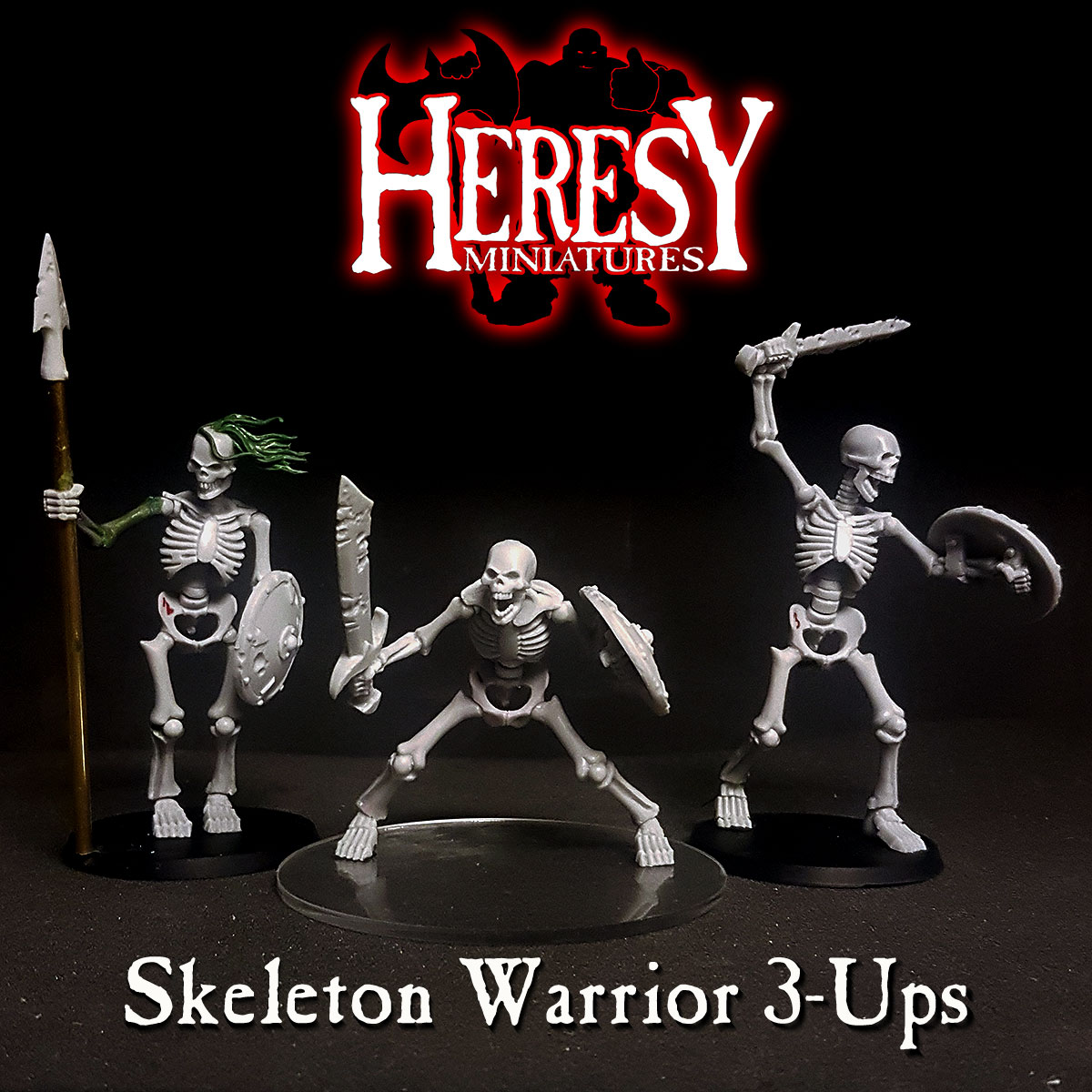 Kickstarter launching soon - make sure you're following Heresy on KS to get notified! This could be massive - will we get PLASTIC skeletons made?!
---

GET EVEN BIGGER DISCOUNTS VIA THE NEWSLETTER!

Did you miss the recent super-duper discount codes for newsletter subscribers? Don't miss the next ones!
---
Choose Your Own Adventure(rs)!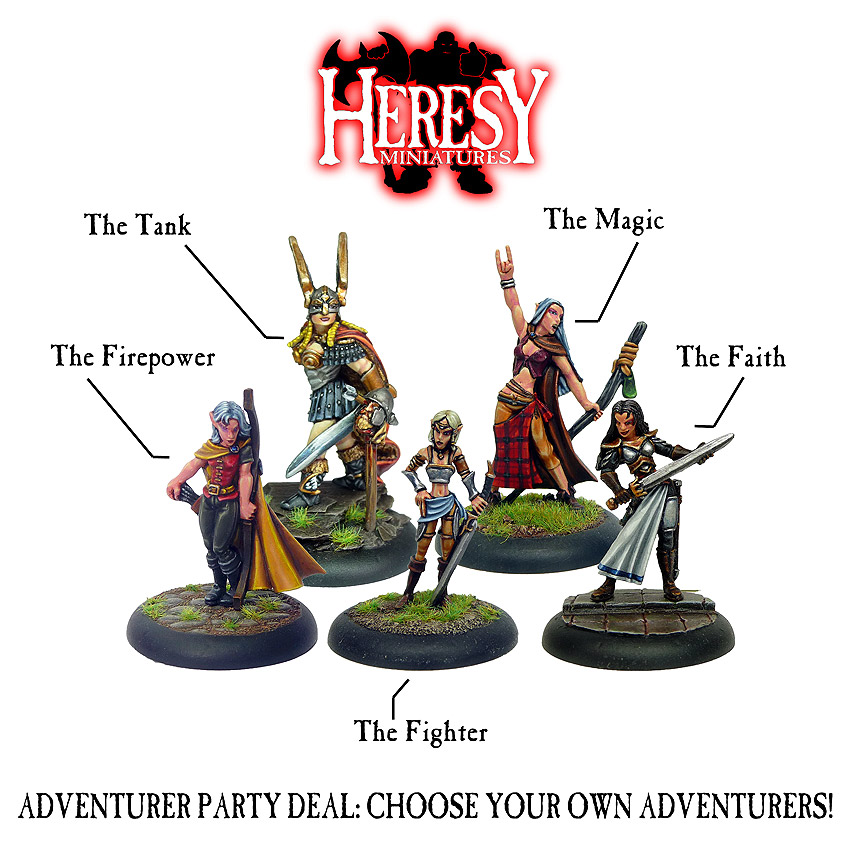 NEW - Adventurer Party Deal! Choose your own Party Of Five stalwart heroes and heroines to go dungeon crawling with! Click the pic for the details!
---

LAST FEW OF "SKELETON 3-UP No. 1" LEFT!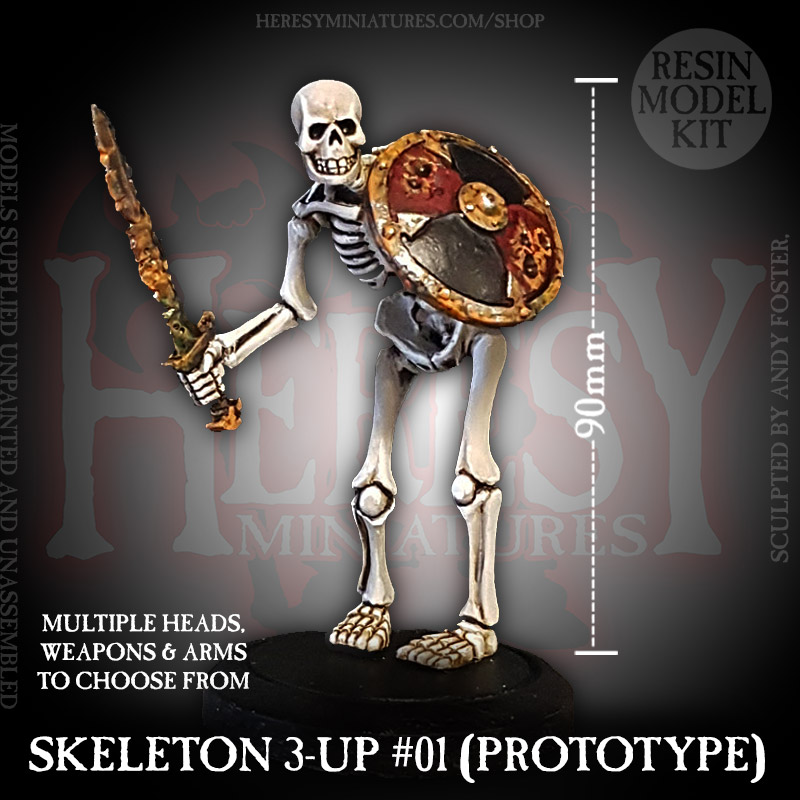 ---
EU Customers vs Brexit
Looks like the UK will definitely now be leaving the EU at the end of January 2020. Andy will be working his way through the queue of Christmas orders from the 7th of January. This may be the last chance for EU customers to order from Heresy without possibly incurring import duties and tax (depending on what Customs arrangements are eventually made for the transition period and after, and what limits are set on import levels)!

Go! Go! Go! Take advantage of the UK's omnishambles to buy a few more precious models you thought would incur charges by now! USE THAT DISCOUNT CODE NOW!

---